You are not the only one going through the summer heat at the moment and desperate for a shade to lounge through the whole season. This article is going to offer some insights to build up your dream spot with different kinds of patio umbrellas and set of tables and chairs in terms of the materials, features and functions. Hopefully, this article can guide you to find your ideal combination of patio umbrellas and bistro set for your designated spot.
 Normally there are two types of patio umbrellas, which refers to market patio umbrella and cantilever offset umbrella. The market patio umbrella usually has a straight center pole that is in market size, the center pole can be inserted into a bistro table that has a hole somewhere on the tabletop, which is specifically made for market patio umbrellas. On the other hand, a cantilever offset umbrella is more flexible as its shading area can be changed by the cranking system, the angle and height of the canopy can be adjusted to adapt to a certain place. Of course, the price of cantilever offset umbrellas is usually much higher than the market patio umbrellas.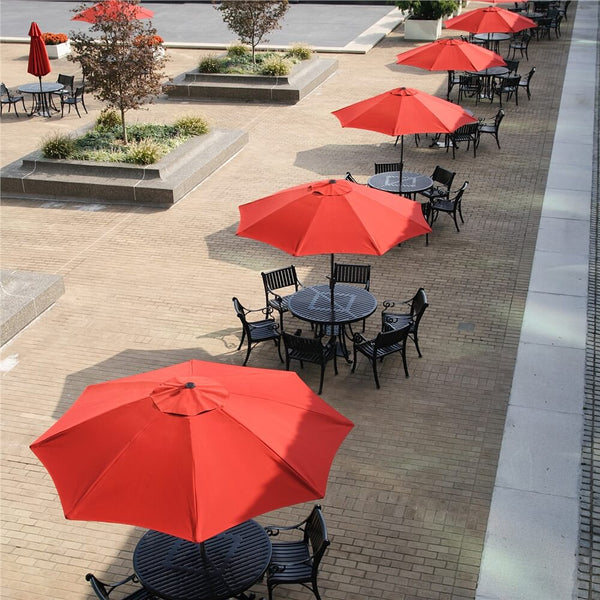 Market Patio Umbrella
Market umbrellas are the most commonly used patio umbrellas in our daily life. They are often seen at the park, in front of a coffee shop. A market umbrella is a traditional term that describes a huge made of wood umbrella that is usually placed to shade and protect a booth at a market, it is the earliest form of patio umbrellas. However, there are more materials were found and created for patio equipment nowadays, the market umbrellas are mostly made of polyester and metal for long usage life. Modern market umbrellas are mostly divided into 4 parts, the canopy, one part of center pole connects to the canopy, the other part of the center pole that connects to the stand, and the stand. Assembly procedure is also the easiest among all patio umbrellas.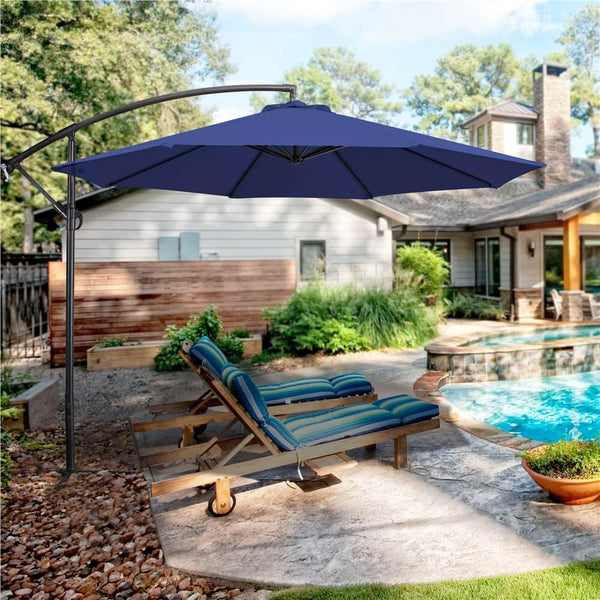 Cantilever Offset Umbrella
The cantilever offset umbrella works base on a cranking system that guides the canopy open and close. The angle and direction of the shade can be adjusted to protect a certain area from all kinds of weather. Offset umbrella shades a wider range than the market patio umbrella. They are often heavier and pricer than market patio umbrellas. Also, the cantilever offset patio umbrellas have more features and flexible functions than the ordinary market umbrellas. An offset umbrella can be paired with a conversation set since the canopy is incredibly large with a range of movement.
 At this point, if you already make up your mind about what kind of umbrella to settle, please hold onto that thought for a second. Before you place an order, it is necessary for you to figure out the outdoor scenarios that you are looking for. First of all, what is the purpose for you to buy an outdoor umbrella and where do you want to put them? Since these patio umbrellas work differently under various situations, the frequency of usage should also be put under consideration. The following paragraphs will discuss several factors that should be considered before buying a patio umbrella.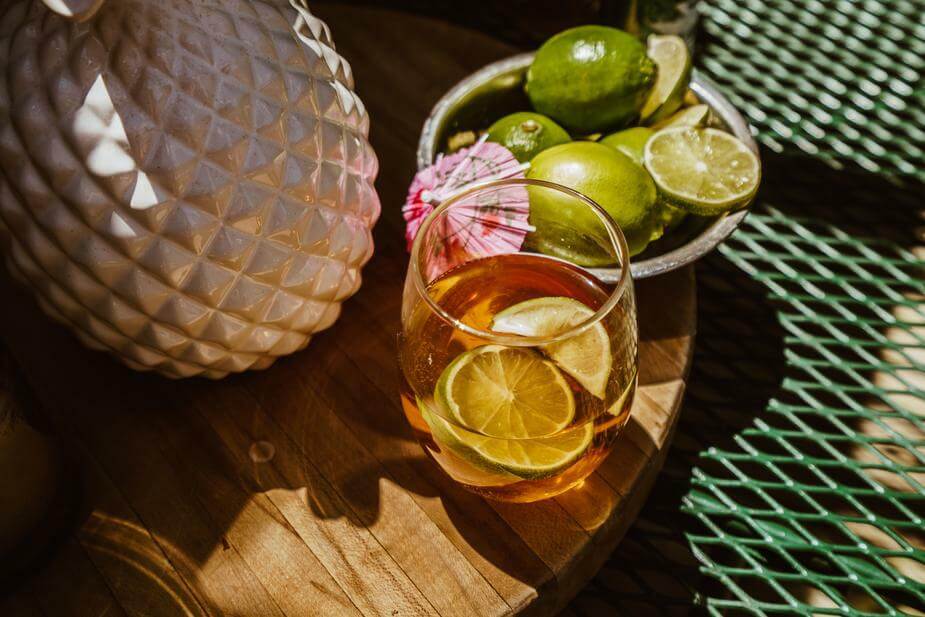 Scenarios
There are plenty of possible outdoor scenarios available such as the backyard and poolside, which we use often outside of our house every summer. Scenarios like patio cafes, outdoor events and other activities & business-related situations, the compatibility of patio umbrellas is the most important factor for making decisions.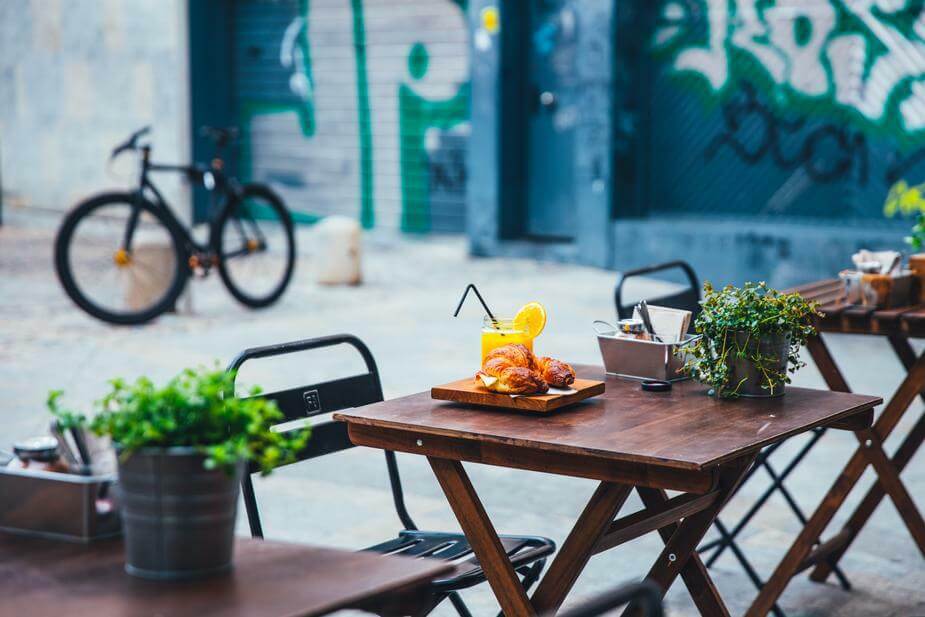 The level of difficulty to assemble
In this case, how hard to put everything together matters when the frequency of assembling and disassemble the patio umbrella is high. For instance, if you are a cafe owner and want to have outdoor seats for your customers, a couple of patio bistro sets with a patio umbrella are needed. Thus, every day when you close the store for the night, all the patio umbrellas might need to be disassembled. There is also another example that if you are planning to take the patio umbrella outside for camping, fishing or even surfing, the umbrella normally should be small, foldable and easy to assemble.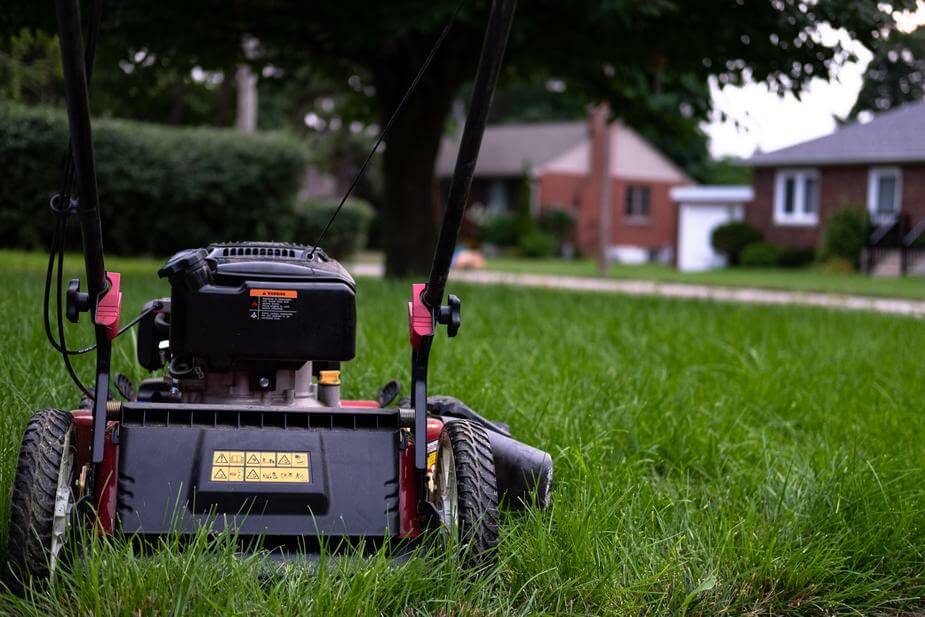 Frequency of usage
How often would I use the umbrella is also a good question to ask before making any decisions. A thoughtfully designed base stand with enough weights will make the patio umbrella standstill under strong winds. It is suggested to have an umbrella base with wheels, a built-in handle or a fillable spout that is easy to carry or kept in storage if you are planning to use it for the long term. Carefully select the materials that last long and weather-resistant if the patio umbrella is used almost every day in summer.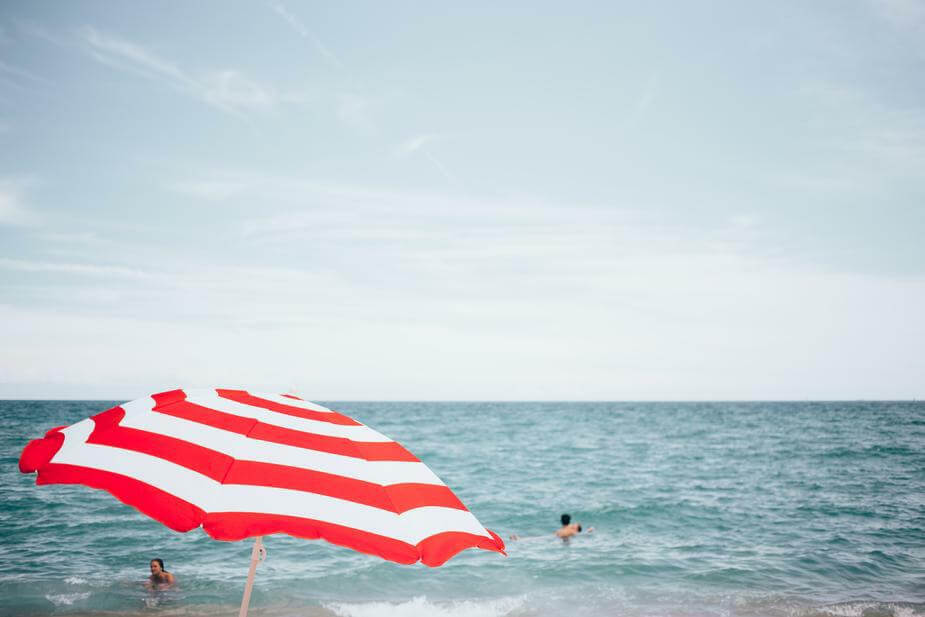 Pretty sure that you have already made up your mind about the need for a patio umbrella from a more complete perspective. Let us move on to the patio table sections. There are various types of table and chair set that is designed especially for patio places. They can be simply categorized by materials most of the time. Three major materials are widely applied on patio table and chair sets, metal bistro set, Textilene dining set and rattan wicker conversation set.
Metal Bistro Set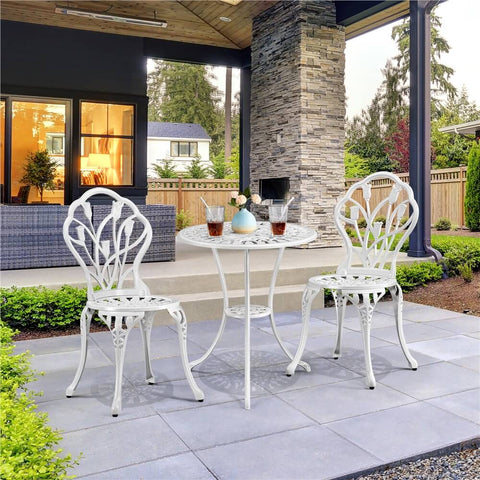 A bistro set normally includes a table and a pair of chairs for dining outside. Most of the bistro sets are made of sturdy metal and powder-coated with a waterproof and weather-resistant covering. Metal bistro sets are commonly used for outdoor settings and events due to their classic and antique overall looks. These metal bistro sets are more affordable and long-wearing than other patio furniture. They are suitable to use for business purposes. Although, hard metal is not as comfortable as other materials.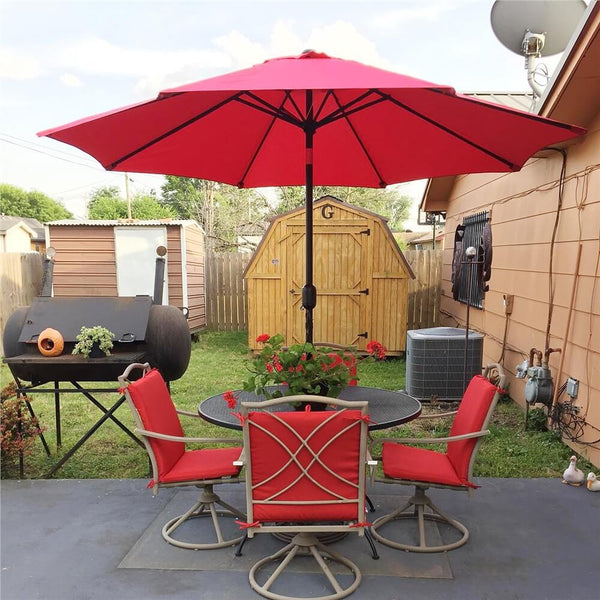 Since most metal bistro sets are for business purposes and the hard metal is not comfortable enough to sit. We should consider selecting the patio umbrella that is easy to assemble and more affordable. Therefore, market patio umbrellas are recommended to match with metal bistro sets. Sometimes there will be a hole in the middle of the bistro table to be compatible with the diameter of the umbrella center pole, a market patio umbrella or a table umbrella will be a perfect choice for these metal bistro sets.
Textilene Bistro Set

Textilene is one of the most popular materials for outdoor furniture. It features high intensity, waterproof, UV-proof and abrasive-resistant. Compared with the metal bistro set, Textilene mesh is more lightweight, breathable and elastic. They are more comfortable to sit and durable enough to last.
 Textilene Bistro Set is a versatile choice that can be compatible with both the market patio umbrella and the cantilever offset umbrella. They are durable and lightweight, some of them even can be folded or stacked together.
Rattan Wicker Conversation Set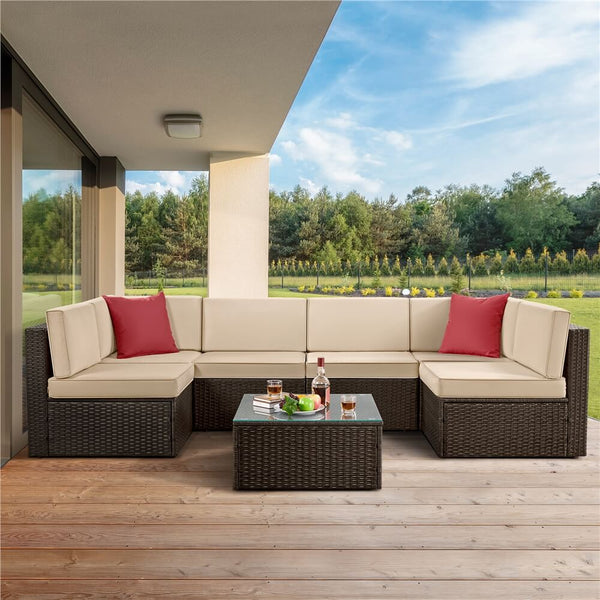 Patio sofa sets made of rattan wicker are combinations of convenience and comfort. Two of the lounge sofa and one small table can make a conversation set to chill. More of the sofa section and an end table can make patio furniture set for family/friends gathering. This kind of patio furniture normally has a metal framing and covered with strong and durable rattan. The surface is powder-coated with a weather-resistant finish. Upholstery and cushions bring a cosy environment to the outdoor.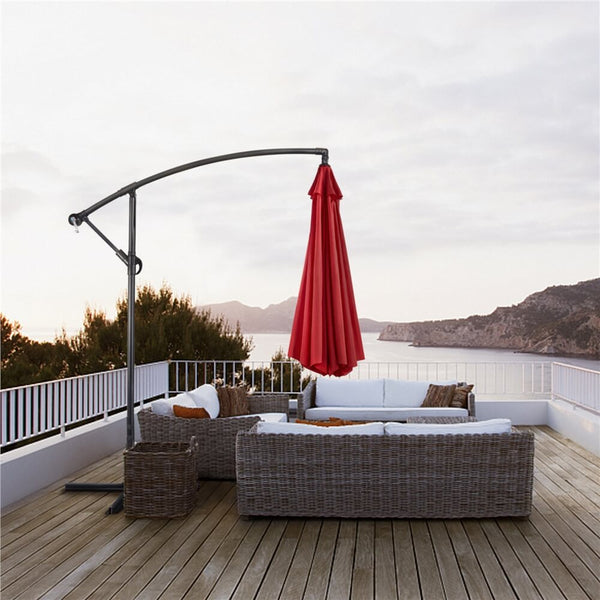 A cantilever offset umbrella with a large canopy is more fulfilling in this case instead of a market umbrella. With outstanding flexibility and versatility, cantilever offset umbrellas have much more functions and offer bigger shades compared to regular patio umbrellas.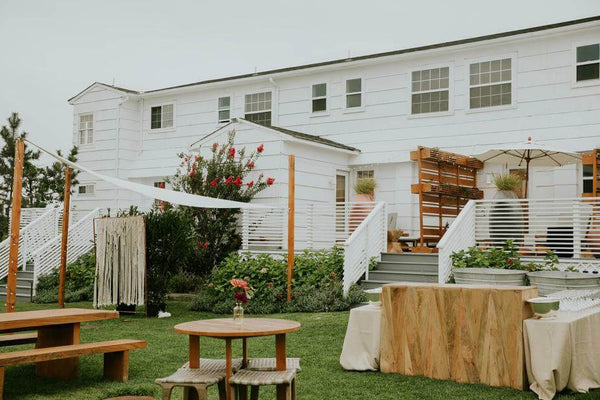 To wrap up, a market patio umbrella or a patio table umbrella is more suitable for business outdoor settings or events, they are easy to set up and disassemble, compatible with bistro tables and more affordable to purchase. The market standard patio umbrella is the most basic patio umbrellas among all kinds of patio umbrellas and it provides only a certain area of shade to users. On the other hand, the cantilever offset umbrella is more functional and versatile, a cranking system is normally adapted to cantilever umbrellas to adjust the shading areas and also guide the canopy to open and close easily. Some of the cantilever offset umbrellas are even equipped with LED lights for BBQ and outdoor parties at night, If you are looking for a functional and durable patio umbrella for your backyard to chill and party with friends, a cantilever offset umbrella is an ideal choice for sure.